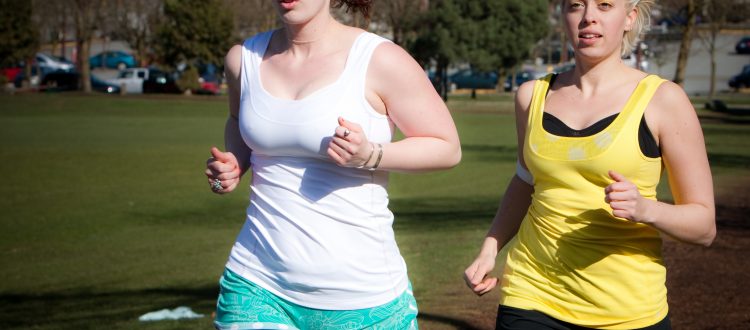 Let's Talk About Running Bras Post-Surgery
"If they don't move, I'm good. Right"? WRONG.
According to Fleet Feet:
Here's how to start fitting yourself for a sports bra after breast surgery:
Find your size. Measure your band size, then your bust size to determine your cup size. Using these measurements, you can get into a sports bra that fits properly.
Determine activity level. Running causes more bouncing than yoga, but there are bras made specifically for each activity. Learning the difference between a high-impact sports bra and a low-impact model will give you the right support for whatever workout you take on.
Pick a type of support. Fleet Feet advises compression bras are easier for her to wear than bras with encapsulation, but different bras work for different women. But start with their advice: Find a bra that is first comfortable when you're not active.
Get fit by a professional. Bra fit experts at a local Fleet Feet location can discuss your activity level, figure out what type of support works best for you and will help measure you so you get into the perfect sports bra.