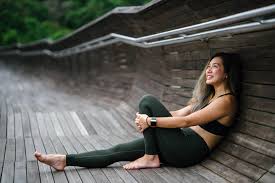 Triumph Fitness and Breast Cancer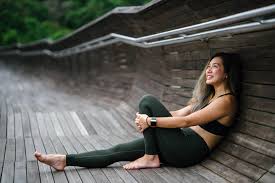 With emerging studies and broader analysis of published papers, it is now becoming clear that exercise has a positive impact on cancer survivors. But what about breast cancer survivors specifically? How can exercise reduce the risks of recurrence or help prevent breast cancer in the first place? To understand the impacts of exercise on breast cancer, we must first look at some of the risk factors and parameters that breast cancer survivors have.
Gender, age, weight, smoking, and drinking and previously having breast cancer all contribute to a higher risk. Additional risk factors apply to women who haven't given birth or didn't breast feed their child long term (over a year). Some of these factors are lifestyle-based and can be changed, but other factors like inheriting the BRCA gene mutation are harder to deal with.
Exercise is emerging as one of the most effective risk-reducing tool for recurrence. According to The American Cancer Society, "Both increased body weight and weight gain as an adult are linked with a higher risk of breast cancer after menopause. The American Cancer Society recommends you stay at a healthy weight throughout your life and avoid excess weight gain by balancing your food intake with physical activity. Many studies have shown that moderate to vigorous physical activity is linked with lower breast cancer risk, so it's important to get regular physical activity. The American Cancer Society recommends that adults get at least 150 minutes of moderate intensity or 75 minutes of vigorous intensity activity each week (or a combination of these), preferably spread throughout the week."
Eliminating smoking and drinking only goes so far. These lifestyle changes may cause weight loss, or gain, and can affect your liver's ability to control blood levels of estrogen. Exercise does so much more! Working out regularly can reduce stress, regulate hormones, reduce body mass, eliminate fatigue, depression, and rebuild strength, balance, & flexibility lost during cancer treatment.
However, exercise still isn't at the top of many Survivors' to-do lists. To help us understand why, let's look at our National data:
According to President's Council on Sports, Fitness & Nutrition, "Less than 5% of adults participate in 30 minutes of physical activity each day; only one in three adults receive the recommended amount of physical activity each week." And, "Only 35 – 44% of adults 75 years or older are physically active, and 28-34% of adults ages 65-74 are physically active." For those who have become disabled it's worse. "Nationwide, 25.6% of persons with a disability reported being physically inactive during a usual week, compared to 12.8% of those without a disability." Many Survivors finish treatment with new limits on range of motion, strength, and flexibility–which leads to more inactivity and less confidence to exercise on their own out of fear of further injury. The desire to work out in a gym is lower for women who have had a mastectomy or are in the process of reconstruction. Chances are, breast cancer survivors will fall into the 25.6% of people who are inactive rather than find a way to regain mobility.
What inactive breast cancer survivors don't know is that exercise programs under the supervision of Cancer Exercise Specialists are very safe and effective for Survivors.
Survivors can regain strength, range of motion, flexibility, and also benefit from exercise side effects of better mood, better regulated hormones, and regained confidence.
Highly specialized programs like Triumph Fitness, serve as the gateway back to active lives and often create new habits and lifestyles that are fit. By providing a 12-week program designed for cancer survivors to build a new relationship with their post-cancer bodies, Triumph is restoring an active lifestyle and sometimes introducing fitness for the first time in a Survivor's life. Triumph Fitness tracks all of their Participants through their program, providing hard evidence that the Participant has improved, but what is more impressive is the anecdotal data collected from Participants. "I can now reach the top shelf again", says Sue*, "It seems like a small thing, but it means I have independence at home again."
"I can walk into a gym again with confidence," Jane says, "I know my limits, but have no limitations on what I might gain."
"I never worked out before breast cancer, then I found Triumph. Now I intend to exercise for the rest of my life!" states Elizabeth.
According to the Canadian Medical Association Journal, "The effectiveness of exercise interventions in cancer patients and survivors has been assessed in both qualitative systematic reviews and meta-analyses that included all types of cancers and all types of trial designs (i.e., non-randomized, uncontrolled trials)." See their comprehensive analysis here. They concluded that out of 136 studies identified, exercise improved the quality of lives of breast cancer survivors even when, "statistical significance was not achieved."
They concluded, "Physical exercise has consistently been identified as a central element of rehabilitation for many chronic diseases and has been successful in improving quality of life and reducing all-cause mortality. Recent observational evidence suggests that moderate levels of physical activity may even reduce the risk of death from breast cancer, and therefore exercise may prove to be a valuable intervention to improve not only quality of life but overall survival."
As more studies are geared towards analyzing the effects of exercise on specific cancers, the general consensus remains that exercise is beneficial to cancer survivors and serves a means toward cancer prevention and lowers risk of recurrence.
If you or someone you know is going through treatment for breast cancer, please take a look at what Triumph Cancer Foundation is doing with Triumph Fitness and see if it is the right fit. The 12-week enrollment is offered to Survivors at no cost and focuses on cancer recovery. Survivors work in small groups together with certified instructors at gyms located in the Sacramento Metro Area on a trimester basis.