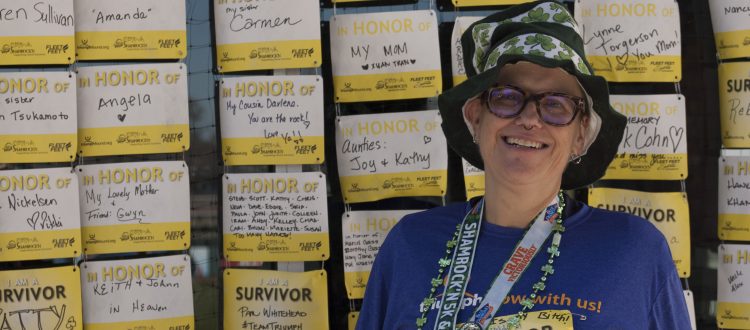 Adele's Triumph to the Summit!
This grateful breast cancer survivor will test her mettle by attempting to conquer Mt. Tallac, in order to pay it forward, so that other cancer survivors can have the opportunity to participate in Triumph Fitness.
$50.00
donated of
$1,000.00
goal
Having a cancer diagnosis is quite daunting and brings one to living in a new normal. Triumph Fitness has been a piece of the puzzle that brings me calm and peace. I feel more energetic, stronger in places I've always been weak, like my core, and my endurance has increased. I walk into the gym with confidence now rather than with intimidation. The care, support, love, compassion, kindness, laughter and knowledge I encountered through Triumph Fitness and the team is beyond belief and has been life-giving. This why I want to pay it forward.
I will attempt to summit Mt. Tallac on the southwest shore of Lake Tahoe, California after training all summer with Triumph's hiking program.  While Triumph Fitness is offered to the Survivor at no cost, it takes about $1,500 to send a survivor through the 12 week program.
I am looking for sponsors and donors to pledge funds during my training so that I can Pay it Forward for the next Survivor to benefit from Triumph Fitness. I have to raise a minimum of $350.00 but my goal is $1500.00 so that I can enable one cancer survivor to attend 12 weeks of Triumph Fitness.
Triumph Cancer Foundation means A LOT to me. I benefited greatly from their 12 week Triumph Fitness program. When I finished radiation I was exhausted mentally and physically and had no support. Radiation and/or chemo takes a huge toll on the body both physically and emotionally. After being introduced to the foundation and fitness program, I immediately applied. Thanks to this life-giving organization, I feel the best I've ever felt in my life! Triumph Cancer Foundation helps cancer survivors, like me, get their life back by regaining their energy, strength, stamina and confidence.